Protects Against Road Debris
Rock Shield protects against rocks, gravel, salt, and oils on the road, as well as bird droppings, tree sap, and bugs. No matter what the road throws at you, your vehicle is protected.
Stays Transparent
Your Rock Shield goes on transparent and doesn't yellow or stain. The self-healing properties mean your vehicle will eliminate swirl marks and other fine scratches.
Warrantied for Life
With a lifetime warranty you can be sure that your vehicle will always be protected. Whether you own the vehicle for 5 years or 20 years, you can be sure that it will be able to stand up to the road.
Why Island Ford?
Our Rock Shield technician, Ian, is the only fully certified Rock Shield installer on the entire Vancouver Island. Trained by the pro's he is equipped with the skill set to properly and expertly apply your Rock Shield. Don't have a Ford vehicle? No problem, he can apply this unique protective film to most new vehicles. Whether you want the entire vehicle wrapped, or would prefer to only cover the hood and fenders, there is a package available for you. Rest assured that the job will be done right the first time here at Island Ford.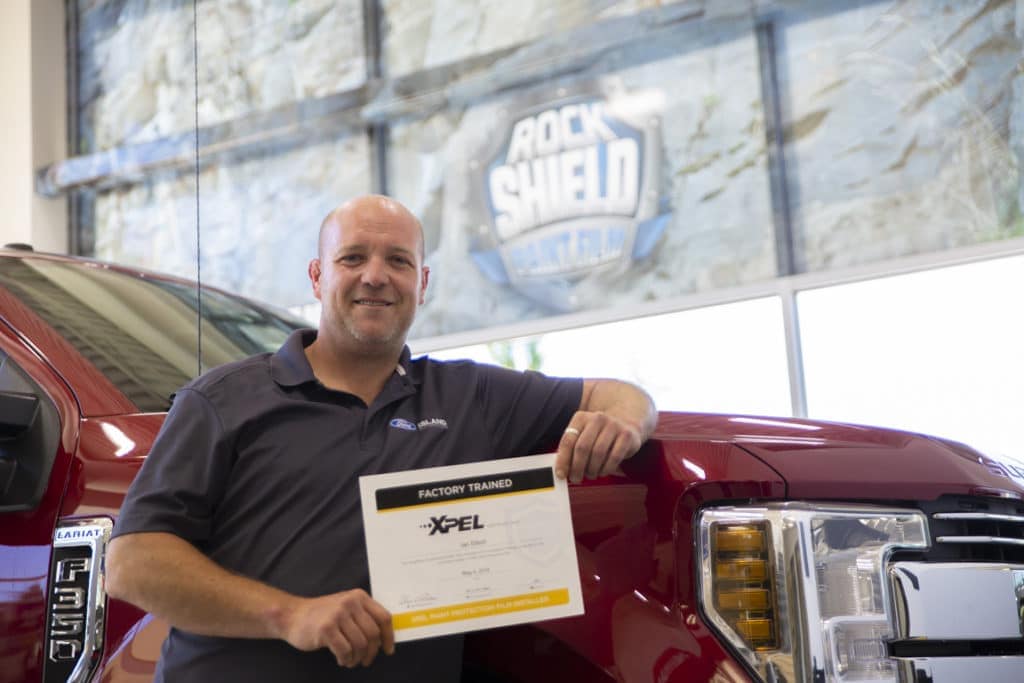 Protection For How You Drive
We install Rock Shield on all makes and models of vehicles, contact us for a quote.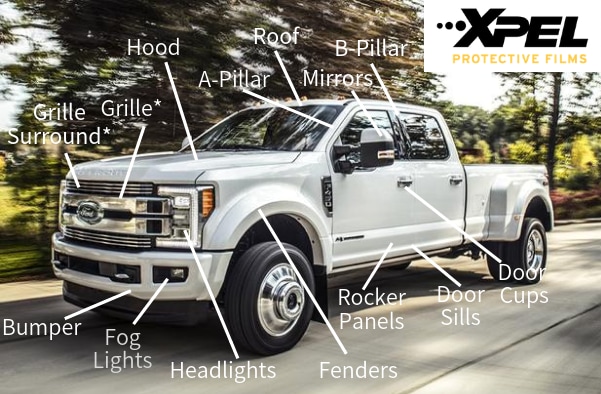 *If applicable.